MindWell Psychology
MindWell Psychology is committed to excellent care for individuals, couples, and families in Rhode Island and DC.
Dr. Livia Freier is a Clinical Psychologist who specializes in the treatment of anxiety symptoms, anxiety disorders such as PTSD, OCD, stress management, depression symptoms, ADHD symptoms, adjustment difficulties, eating disorders, and couples counseling.
At MindWell Psychology Dr. Freier works with clients who would like to gain a strong sense of self and build self-confidence both long-term and situational. Her practice is open to individuals, couples, and families. Her neuroscience research is affiliated with Brown University.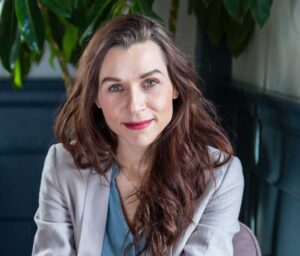 Psychotherapy or coaching?
Psychotherapy and coaching can be used together to help you achieve your goals, but they're not the same.
While psychotherapy or therapy focuses more on exploring a patient's present and past and how these events may have shaped current behaviors or thoughts, coaching is more future-oriented and aimed at facilitating life changes. But there's a crossover between the two fields. For example, coaches are also guided by psychotherapeutic knowledge and principles and may be exploring the past to help patients action their future goals.
Psychotherapists are trained to help people with mental health issues such as anxiety, PTSD, and depression while coaches are not.
Much like therapy, coaching can be hard work as patients learn the skills to make the changes they wish to see in their lives.
Therapy tends to happen more often face-to-face while coaching is frequently conducted online via video calls, email, and the phone.
We're here to help you figure out which approach is right for you. Get in touch for an initial consultation.
Therapy types we offer
CBT is a type of therapy that helps you to become aware of negative thinking or disruptive thoughts so that you can address difficult situations more effectively when they arise. It's a structured and goal-oriented approach to help you deal with challenging times by:
Exploring the issues that upset you and why
Creating awareness of your thoughts and emotions
Helping you to identify negative thinking
Practicing techniques such as relaxation, coping and resilience skills, etc.
Existential therapy explores difficulties by drawing on philosophical perspectives. It explores the human condition as a whole and what this means in the context of what's worrying you. One key aspect is that it doesn't focus on the past to inform your future, but the here and now. In this way, it can help you to explore new values, beliefs, and ideas about yourself.
On a day-to-day basis, many people are guided by their emotions. Emotion-focused therapy creates awareness of your feelings and emotions to help you adapt and cope more effectively with those that affect you negatively. In this type of therapy, you'll learn how to:
Become more aware of your emotions
Accept and evaluate your feelings
Regulate your negative emotions
Change emotions to avoid harmful behaviors associated with them
This type of psychotherapy helps you to examine how your early interpersonal relationships and exchanges have shaped your current thoughts, behaviors, and feelings. Many of our beliefs and habits (positive and negative) are shaped by our earliest experiences and connections to our parents. Infancy is a time when we develop healthy patterns of emotional and physical relationship. The goal of attachment-based therapy is to examine these to help you build trusting and supporting relations. Attachment-based therapy can help with many issues such as anxiety, depression, love and relationship concerns and self-confidence.
What to Expect
Our first session is an opportunity for us to meet and discuss your needs, talk about your problems and what you'd like to gain from therapy. It's also a chance to find out if you're comfortable talking to your therapist or coach.
By the end of the session, we can decide on a treatment schedule that works for you and discuss any other questions you may have. Because everyone is unique, there's no hard or fast rule as to how many sessions would benefit you. Some clients benefit from six sessions while others get the most out of a longer, weekly commitment.
Therapy and coaching are a regular commitment that you make to yourself. It's not a service you pay us to provide, but a dedication and opportunity for you to work through the issues that bother you. This is your time.
How we work together
If you are based in Providence, you may wish to come see us face-to-face.
We offer online and telephone therapy and coaching sessions for those unable to travel or living further afield.